On Tuesday August 22,The Grande Prairie Men's Shed had a successful Open House in their current location, 11436, 97 ave.
The Open House showcased some of the projects the men work on including those that benefit other community organizations like Bandaged Paws Animal Rescue Foundation. The event also celebrated the donation of an AED and pizza dinner by Northern Metallic.
RCSP and the Men's also announced that the Men's Shed will be moving right next door, 11434 97 Ave to new larger home. The Shed has become a popular destination for men on Tuesday nights and the extra dedicated space is much needed.
Founder of the GP Men's Shed Richard Nasedkin says "The Men's Shed is open to all men, 18 years old and over, who would like to connect with peers. There is no expectation to fundraise, have a skill or produce anything. As men, we don't always need to be productive. Sometimes just connecting with others is enough."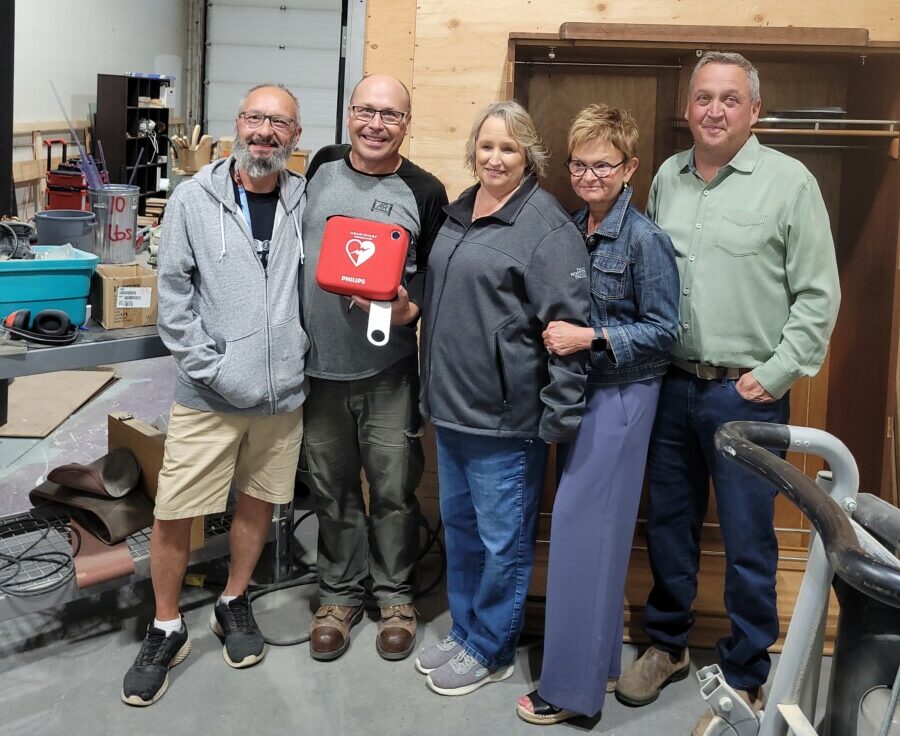 August 28, 2023