Mental Health Resources for Oilfield, Trades, Industry, and Agriculture.
Providing information about how to help, and provides resources for those with their own mental health concerns.
Tough Enough To Talk About It was created specifically for Trades, Industry, Oilfield, and Agriculture. It recognizes the unique nature, risks and rewards of these demanding sectors and their impact on mental health. The innovative, facilitated presentations are designed to equip employees with tools to create a safer workplace, and to reduce the stigma of mental health in these industries.
---
Who is Tough Enough to Talk About It for?
Tough Enough is a perfect Mental Health Program for:
Oilfield
Agriculture
Heavy Industry
Trades
If your industry is a tough job, then you need to be Tough Enough To Talk About It.
---
Tough Enough offers a 90-minute workplace presentation to address mental health in the workplace – starting conversations that may save lives.
Please contact 780-539-0210 or email toughenough@sp-rc.ca to book your spot today.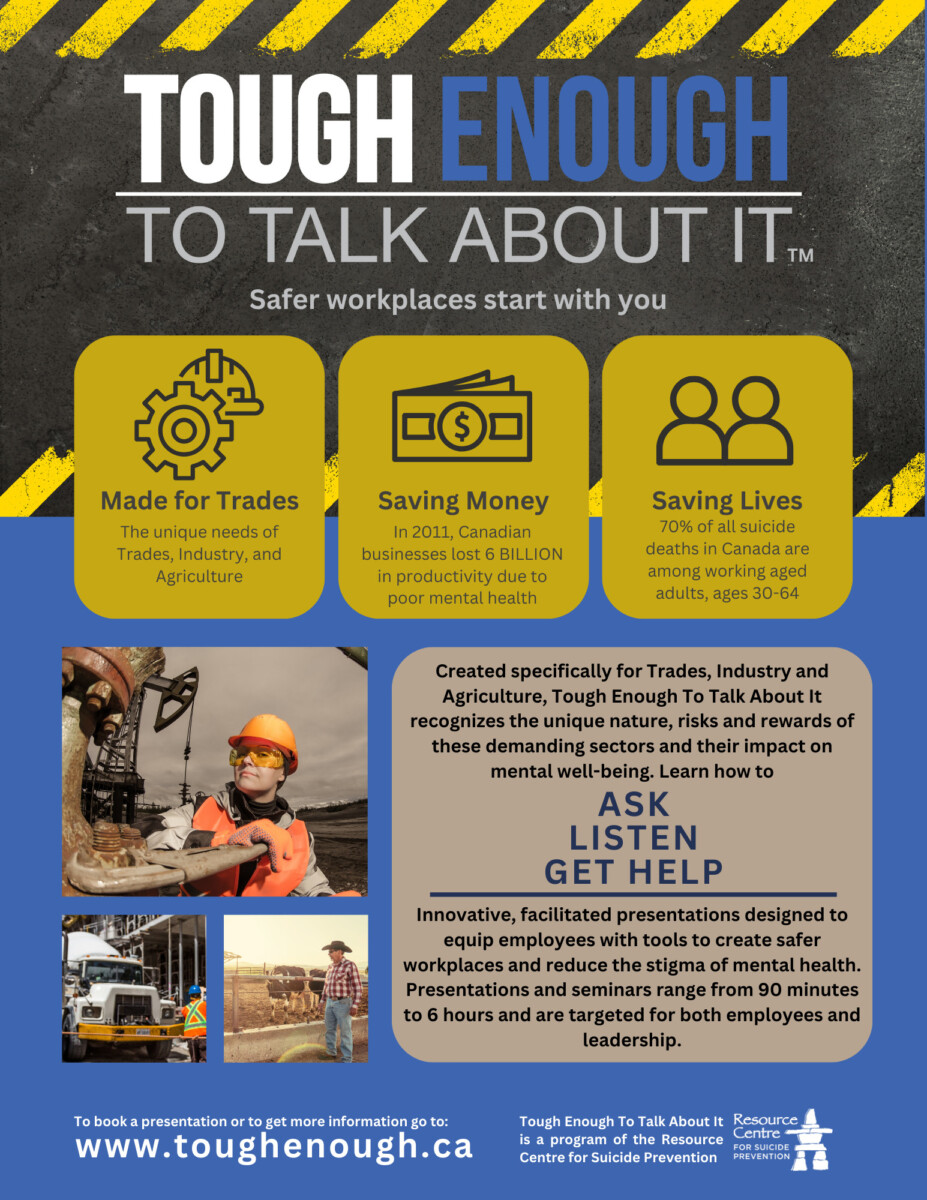 Tough Enough Supporters and Workplace Mental Health Champions